Flat Fee Monthly Video Marketing!
Say 'Hello' to video marketing, and
say 'Good Bye' to stress and anxiety.
"Our previous attempts at video production led to unpredictable pricing and blown deadlines. We didn't know who to trust or what we were doing and we certainly didn't have a strong content plan! " 
Video is the most effective marketing content for driving results. It's proven to significantly increase website traffic, time on site, social engagement, and conversions. But it's not only a great marketing tool. Videos also play a significant role in closing sales as well as customer training and support.
Patrick solved these problems with flat fee monthly video marketing.
You get a video marketing professional who will integrate into your team, put together a comprehensive video strategy, create a 12 month plan for customer commercials and social media assets, and will take care of your marketing needs.
I wanted to give entrepreneurs, business owners, and marketing minded people who are passionate about their product/service a way to get their story out there. That's why I wrote this book! 
The goal of this book is to help you answer all these questions—and more!
-Patrick Fuller
NOW AVAILABLE EXCLUSIVELY ON AMAZON!
(Free for a limited time)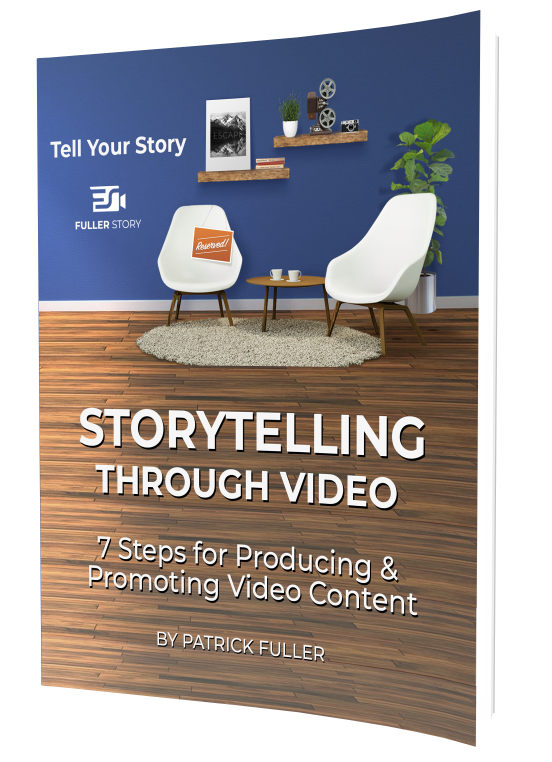 Why do over 85% of online marketers use video content? 
Because one-third of online activity is spent watching video.
Your Outsourced General Council, welcome to Flat Fee Legal.
A marketplace where companies engage with these outsourced GCs providing transparent, predictable, and scalable legal solutions.
The leader in Crossfit, Fitness, and HIIT in the Phoenix area.
Back Alley Crossfit continues to provide education and entertainment for their members.
Their nationwide locations offer the natural health benefits of acupuncture in highly accessible locations. 
In thirty minutes or less, experience healing, escape, relaxation, and a balancing of your body. In your hectic world, Modern Acupuncture is a necessary retreat into proven wellness.
This series is meant to challenge the belief of what entrepreneurship looks like.  It's meant to showcase other entrepreneurs, big, small, young, old, and everything in between.  It's meant to shed light in areas we typically shy away from, it's meant to have some vulnerability tied into it.  It's meant to be fun and help existing entrepreneurs as well as those just starting out.
Co-owner of over 13 restaurants, she dishes out amazing entrepreneurial insights
Overcoming 6 FIGURES of mistakes to create a successful app
His strategic electronic war games help develop the next generation of leaders